Well hello winter!
We are currently on our fifth snow of the season and our third snow day this school year! The temperatures have been so cold and most nights, we are cozied up on the couch as soon as dinner is over. My husband and I light a candle or two once our daughter is asleep and either read a book or catch up on the DVR.
Since we are full speed ahead into this season, I wanted to share some of my winter essentials on this week's Friday Finds! There are a few items that I think are must-haves for this time of year! Let's dive right in!
This candle has been my favorite for awhile now! When you light it, it makes your room smell like you are outside sitting by the fire. We grabbed this scent at TJ Maxx, of course!, for $15.99 and it has lasted for two months! You can also find this candle on Amazon, used or new.
I got this scarf for Christmas and I LOVE it! It goes perfectly with my black pea coat that I wear to work most days in the winter. One of my favorite things about this piece is that it is super versatile and can be work as a regular scarf or more of a shawl! This super soft scarf comes in multiple colors and you can find it at JCPenney for $10.00.
How cute are these mittens?? I have a pair of black leather gloves that I wear a lot but I am on the hunt for a cute pair of knit gloves! I found these while I was browsing the Kohl's website, I love Kohl's, and they are on sale for $11.99! I definitely think I will be buying these!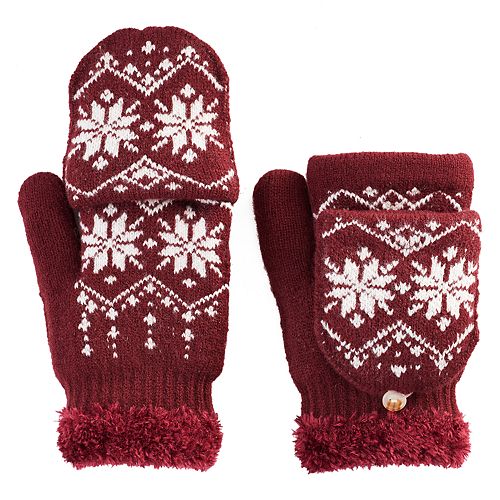 My husband gave this blanket to me a few years ago as a present and I use it all the time! My daughter has taken it so many times to use it that we bought her her own leopard blanket for her birthday! The fleece is so soft and for the price, you can't ask for much more! Grab one of these on Amazon for $11.78!
This has been a life saver for me not only during the winter but all year round! I either use the Milani Lip Scrub or a DIY lip scrub and then put a layer of this lip therapy on right after. This little slice of heaven goes with me, in my purse, everywhere I go! Grab this product for $5.79 at Walmart!
Oh my gosh, you guys HAVE to check out these earmuffs! Now, I may be a little bit partial because I absolutely adore Lauren Conrad and her collection at Kohl's, but they are so cute! I love the beanie I got on Black Friday but when I am having a really good hair day, I don't want to wear it and give me hat hair. (Priorities right?!) These earmuffs would be so cute and do the trick to keep your ears nice and toasty! They are on sale for $16.00 right now at Kohl's!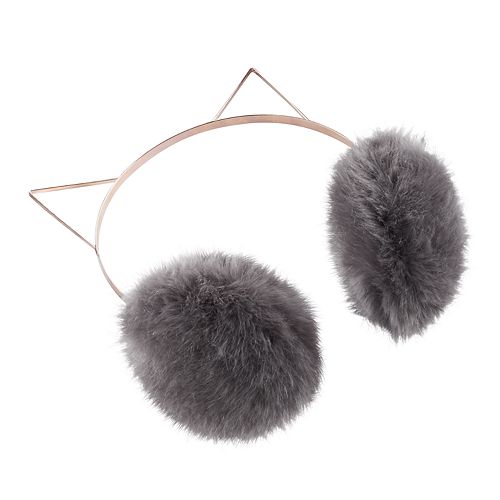 What are some of your winter essentials? I would love to hear from you!! XOXO