With Valentine's Day right around the corner, what better time is there to talk about the perfect dress for those wonderful date nights??
I don't know about you guys but date nights for my husband and I are few and far between! In fact, I even made it one of my goals for 2018 to spend more one on one time with him. Our closest family members live about an hour away so it can be difficult to get out just the two of us (see my post from Wednesday all about at home date ideas for Valentine's Day!)
One of my favorite things about going out for a date is getting all dressed up! I rarely have a reason to wear a dress, because mom life, so I take every opportunity I can to feel pretty!
For this week's edition of Friday Finds, I want to share with you guys a few of the cutest dresses I found that you can wear out on your next date. Each dress is affordable and can fit in almost anyone's budget. If you are looking for something pretty to wear your next night out, I've got you covered!
How cute is this dress?! Coming in two colors, this is the perfect dress for a date night! Available in two colors, the A-line shape of this beauty will be so flattering on most body types and shapes. The red, which would be perfect for Valentine's Day, is on sale for $22.97 and the black is regular price for $59.00 from Modcloth!
I need this dress in my wardrobe! I haven't bought anything from Forever21 in a long time but I really love this dress! The red is so pretty and the details make it perfect for winter, with a little sweater, and the summer with a pair of wedges and a jean jacket. All the sizes are available and you can get it now for $22.90!
This dress may not be for everyone but I am obsessed! The tulle is so perfect and like nothing I have in my closet! This comes in two colors but I am leaning toward the color Winetasting. My favorite part of this dress is that you can dress it up or wear it to a more casual place. This gorgeous number is on sale for $39.99 so grab it while you can because it is originally $80.00!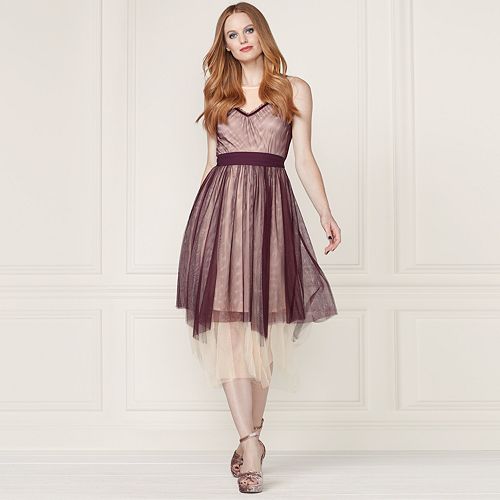 Oh well hello beautiful! Lauren Conrad's collection at Kohl's is so good and there are just so many options! The velvet is perfect and I would literally wear this to so many occasions. Out of the three colors available, I am really loving the Copper Glimmer. Pair this dress with black heels and a simple clutch and you are all set! On sale for $39.99!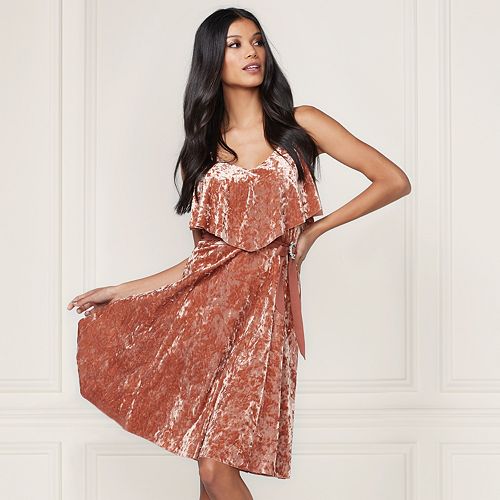 This flirty and romantic dress is perfect for Valentine's Day! It is so unique and not something I would normally pick but I really love it! The black floral is really pretty too but I think you lose some of the design because of the floral. I will definitely be going with the pink! Add this beauty to your wardrobe for $34.99!
Do you have a go-to dress for a date night out with someone special? Which one of the dresses I found would you pick? Comment below! XOXO